Status Update
Thanks for your generous support! As of November 14, 2017, we have received 17 donations with a total of USD $5,031.22. Here is the donation report.

Preface
We are moved by Mr. He's long distance trekking to raise fund for Humanitarian China. With your support, we can continue our work to help those oppressed politically and religiously in China in the next ten years!
Please follow Mr. He's realtime update at: https://twitter.com/heanquan
我們被何先生徒步100英里為人道中國募捐的壯舉深為感動。有你們的支持,人道中國得以在今後十年繼續援助中國的政治犯和宗教犯!
請關注何先生壯舉的最新消息: https://twitter.com/heanquan
---
A Pilgrimage to Liberty: From Statue of Liberty to Liberty Bell
Fundraising Trek for Humanitarian China

Congratulations on the 10th anniversary of Humanitarian China supporting prisoners of conscience in China. On October 15th, I will launch a 100-mile trek to raise fund for Humanitarian China.
I have been to the United States for 20 years now and often heard about Humanitarian China in magazines in the internet. I am most impressed by the action of Zhou Fengsuo, the cofounder of Humanitarian China, breaking through the custom and returning to the Tiananmen Square in 2014. Hence I learned that the purpose of Humanitarian China is to provide humanitarian support for all victims of injustice. In April this year, I responded to the appeal of Humanitarian China and donated to Yu Zhijian's family. And started to pay more attention to their work. Seeing is believing. At Yu's funeral, it was a great honor for the first time to meet members of Humanitarian China, Mr. Zhou Fengsuo, Mr. Fang Zheng and Ms. Cao Yaxue. I was deeply moved by the Humanitarian China's action of driving the donation campaign and hosting the funeral for the righteous Yu Zhijian.
As a supporter of the Chinese pro-democracy movement, I often ask myself what I can do. After Liu Xiaobo's tragedy, once again I asked myself what I can do for the prisoners of conscience in China. At the end, I concluded that fundraising for the prestigious Humanitarian China is the way to go. That is how the idea of treking from Statue of Liberty in New York to Liberty Bell in Philadelphia started.
Liberty is my lifelong quest. Statue of Liberty and Liberty Bell are the symbols of liberty. A hundred-mile trekking represents the pursuit of liberty through sweat and hardships. I hope to raise $10,000 for Humanitarian China. If this target is not reached this time, I will conduct a subsequent trek from Philadelphia to Capitol Hill in Washington DC sometime this year to continue the fundraising effort.
My fellow Netizens: Please offer your concern and love to those suffering from political persecution in China and their families. They go to jail or even give their lives for a free and democratic China. We must not let them alone and helpless.
Official web site of Humanitarian China: https://h-china.org/
Donation details is at: https://h-china.org/donation/
Write a check payable to "Humanitarian China".
Mail it to: 26720 Patrick Avenue, Hayward, CA 94544
Please note "He Anquan" at your check so that it can be classified accordingly.
Thank you for your generous donation!
Thanks for your attention and forwarding!
He Anquan
2017-10-9
---
《自由朝聖之旅》 — 為人道中國募捐

祝賀人道中國行善十週年,為人道中國募捐,支持聲援獄中人。10月15日起,我將連續六天徒步100英里,為人道中國募捐。
來美20年,時常在網絡雜誌上看到、聽到人道中國四個字。印象最深刻的一次是人道中國主要負責人周鋒鎖2014年北京闖關成功重返天安門,由此了解到人道中國的宗旨是為中國所有遭受不公對待的受害者提供人道支持和援助。今年四月我響應人道中國呼籲,為義士余志堅家屬捐款後,更加關注人道中國的慈善事業。百聞不如一見。在余志堅葬禮上,非常榮幸地第一次近距離接觸人道中國成員周鋒鎖先生、方政先生和曹雅學女士,也因人道中國為義士余志堅家屬募捐並主辦葬禮的義舉而深受感動。
作為一名中國民主運動的支持者和擁護者,我時常問自己,能為他們做些什麼?劉曉波不幸遇難後我問自己,能為中國的獄中人做些什麼?思來想去,為久負盛名的人道中國籌款募捐出力才是自己力所能及的。因此萌發從紐約自由女神徒步到費城自由鐘的想法。
自由是我等終生追求的奮鬥目標,紐約的自由女神費城的自由鐘都是自由的圖騰和象徵,一百英里的徒步行程,代表了追求自由的汗水和艱辛。希望此舉能夠為人道中國募集到一萬美元。若此行無法達成募捐目標,那麼我將在今年擇期從費城徒步至華盛頓國會山莊,繼續為人道中國募捐暴走。
各位網友,各位正義之士,請為中國遭受政治迫害的獄中人及家屬獻上你們的關心和愛心。他們為中國的自由民主坐牢甚至獻出生命,我們決不能讓他們孤單無助。
人道中國官網是:https://h-china.org/
人道中國的捐款方式在官網裡有詳細介紹:https://h-china.org/donation/
支票抬頭請寫 "Humanitarian China"。
郵寄以下地址: 26720 Patrick Avenue, Hayward, CA 94544
請在捐款的支票的備註欄For裡註明"何岸泉",或"He Anquan",以便人道中國工作人員可以辨認您的捐款分類。
感謝您的慷慨捐贈!
感謝您的關注和轉發!
何岸泉
2017年10月9日

---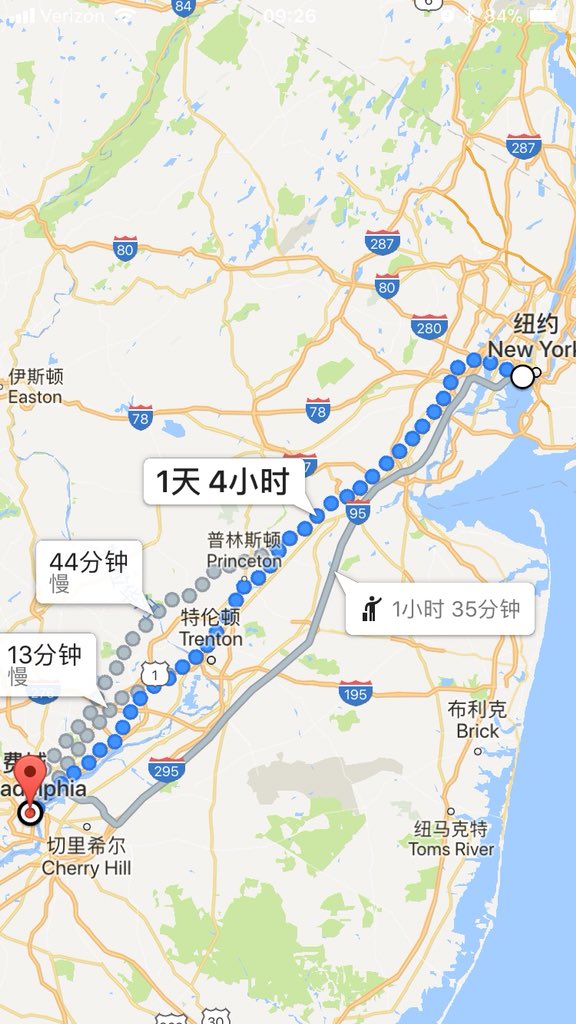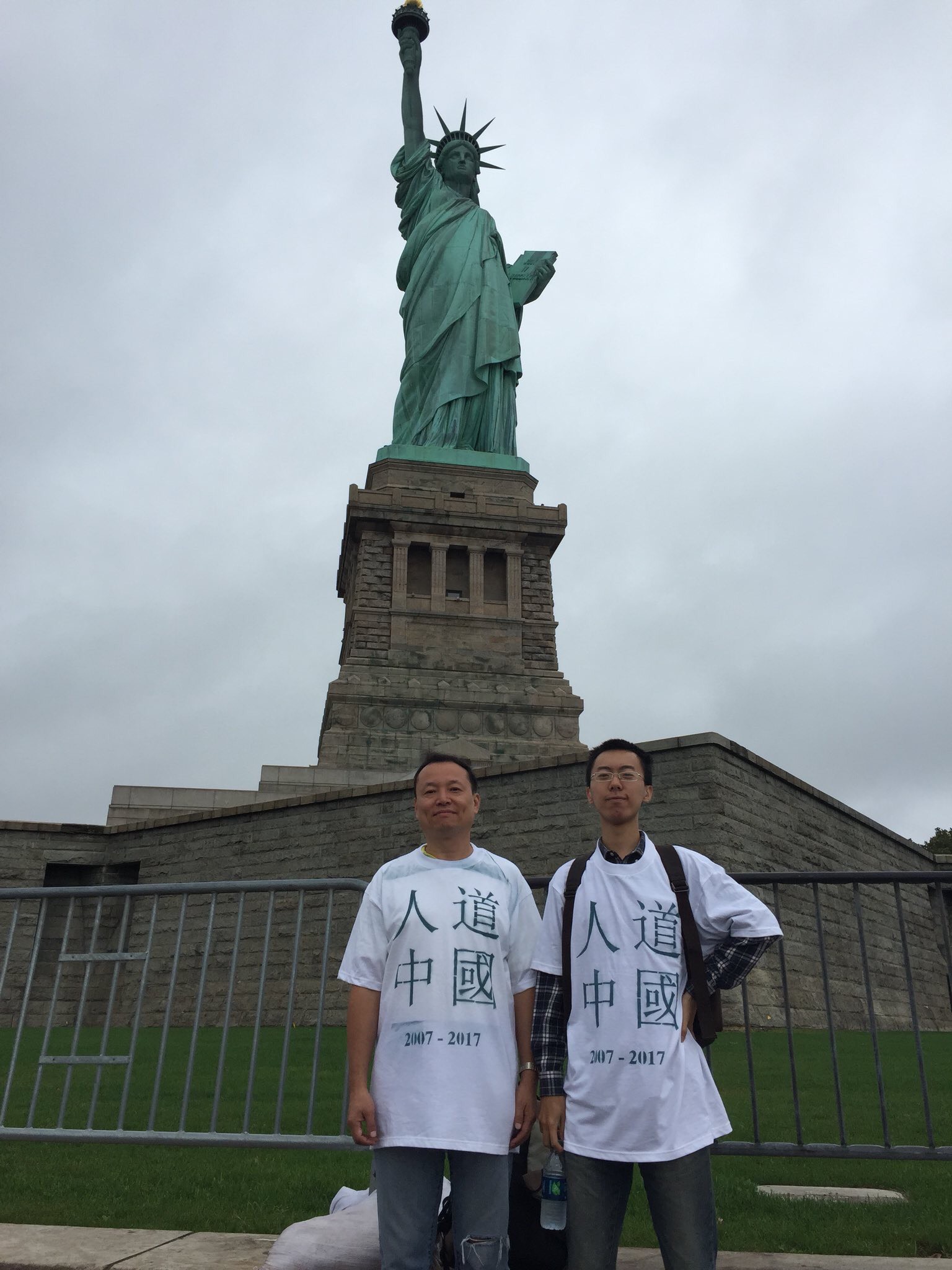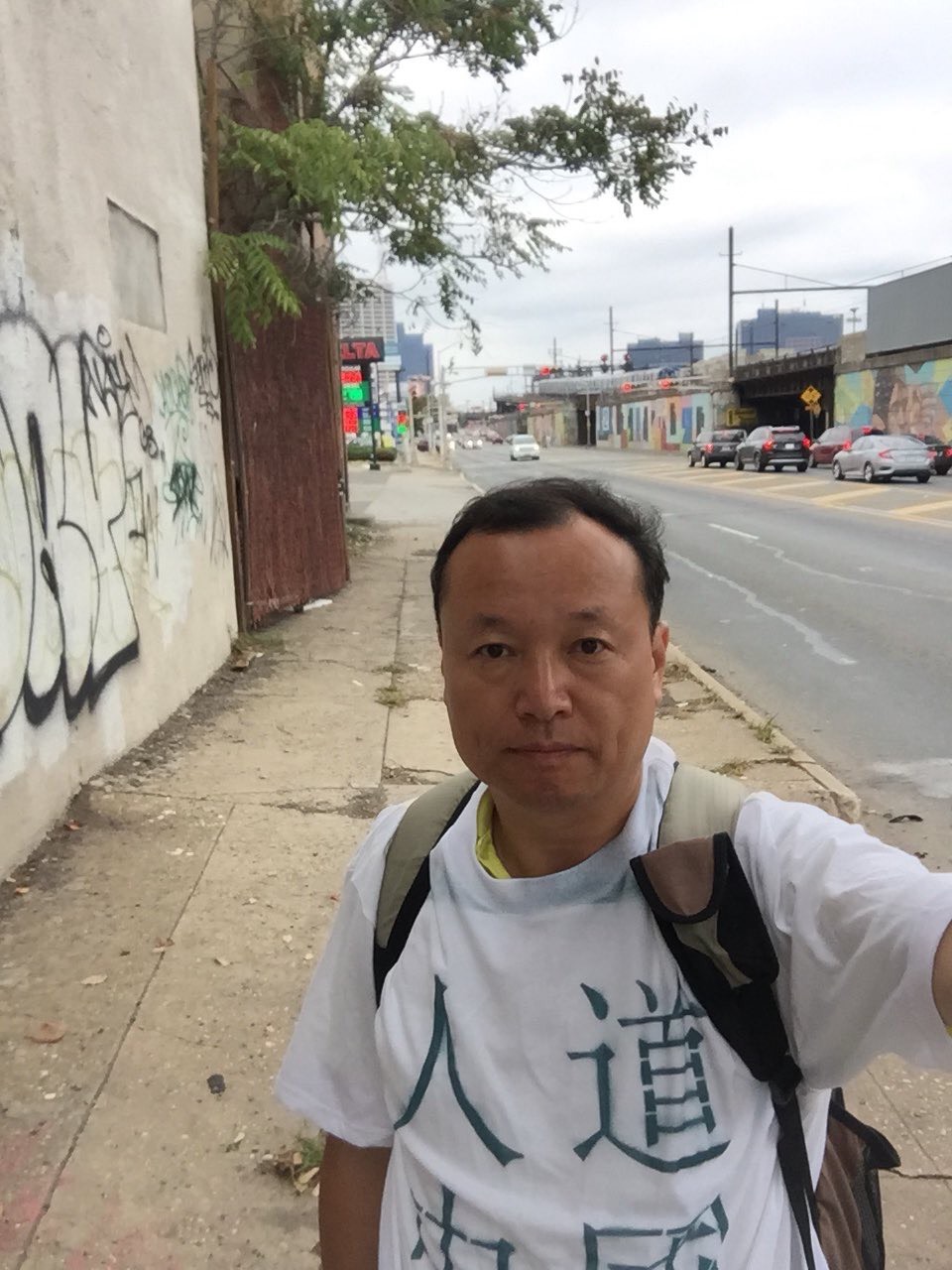 Last updated: 2017-11-20 1:39 AM