Status Update
Thanks for your generous support! As of June 13, 2017, we have received 99 donations with a total of USD $38,161.33. Here is the donation report.
---
Humanitarian China Calls for Donation
to the Family of Yu Zhijian

To our great sadness, Mr. Yu Zhijian (余志坚), one of the "Three Gentlemen of Tiananmen," has passed away. Humanitarian China calls for donations to provide relief for his family, who face significant funeral costs and are in need of aid.
Yu Zhijian (余志坚), 54, died of diabetes on March 30 in Indiana.
Mr. Yu was born on September 23, 1963, in Liuyang city, Hunan Province. He was an elementary school teacher in Liuyang city. On March 23, 1989, Yu Zhijian, along with Lu Decheng (鲁德成), a driver with the Liuyang Municipal Transportation Company, as well as Yu Dongyue (喻东岳), a fine arts editor with the state-run Liuyang Daily, hung a large banner on the Tiananmen Square gate arches saying: "Five Thousand Years of Dictatorship Ends Here; The Cult of Mao Can Now Rest". The three men then threw eggs filled with paint at the portrait of Mao Zedong hanging over Tiananmen. In June 1989 the Beijing Intermediate People's Court found Yu guilty of "counter-revolutionary sabotage" and "counter-revolutionary propaganda and incitement" and sentenced him to life imprisonment. Yu Dongyue was sentenced to 20 years' imprisonment, and Lu Decheng 16 years.
Yu Zhijian was released on parole at the end of 1998. He relied on odd jobs to get by, but due to constant harassment by the authorities was never able to get a secure source of income. In 2008, Yu and his wife fled China with Yu Dongyue, going into hiding in Thailand. They were admitted to the United States in 2009 as refugees and were later granted permanent residency, setting up home in Indianapolis. Mr. and Mrs. Yu took in Yu Dongyue, who suffers mental illness from prison torture, and looked after him. After Yu Zhijian's death, his wife made clear that she would continue providing care for Yu Dongyue.
Over the past year, Yu had been unable to work due to illness, and his wife instead took on the responsibility of providing for the family, though they remained in straitened circumstances. Later, Yu's hospitalization depleted the family's savings entirely. The couple has a nine-year-old son.
Mr. Yu's surviving wife now needs to raise the funds for the cost of the funeral. She also faces financial pressure from raising her young child and providing care to Yu Dongyue on her own.
Given the Yu family's circumstances, Humanitarian China hereby announces a fundraising campaign for the Yu family. Humanitarian China is a California-based registered non-profit; all donations are tax-deductible (EIN: 30-0413217). All Humanitarian China staff are volunteers and all donations to it are used to help victims of political persecution. Last year we helped the lives of 100 such individuals.
When making a donation, please specify the object of the funding by writing: "Yu Zhijian family fund."
Donations can be made through check, PayPal, credit card or a third-party. For details, please visit: https://h-china.org/donation/

Humanitarian China
April 2, 2017
---
人道中国募捐公告
"天安门三君子"之一余志坚先生病逝,人道中国发起募捐,帮助办理后事及救助余志坚妻儿。
余志坚先生因糖尿病并发症于2017年3月30日在美国印第安纳州不幸逝世,终年54岁。
余先生湖南省浏阳市人,出生于1963年9月23日,浏阳市小学教师。1989年5月23日,余志坚与浏阳市汽车运输公司司机鲁德成、《浏阳日报》美术编辑喻东岳将大横幅"五千年专制就此告一段落,个人崇拜从此可以休矣"悬挂在天安门城楼前,三人并用装上颜料的鸡蛋投掷涂污天安门城楼上的毛泽东画像。1989年6月,北京市中级人民法院以"反革命破坏罪"和"反革命宣传煽动罪"判处余志坚无期徒刑,判处喻东岳有期徒刑20年,判处鲁德成有期徒刑16年。
余志坚于1998年年末假释出狱。出狱后靠打工维持生活,因当局不断骚扰,无法找到合适的工作。2008年,余志坚夫妇带着在狱中受酷刑精神失常的喻东岳逃离中国。2009年以政治难民身份进入美国,定居印第安纳州。余志坚夫妇将生活无法自理的喻东岳安置在自己家中,精心照料。
余志坚先生近一年多时间因病无法工作,其妻子打工维持家用,生活拮据,后又因病重入院治疗,耗尽积蓄。其儿子年幼,未满9岁。
余志坚先生的遗孀缺少丧葬费用,此外,她还要照顾孩子和喻东岳,面临巨大的生存压力。
鉴于上述情况,人道中国组织决定出面为余志坚先生家人募捐,恳请爱心人士慷慨解囊。此次募集的捐款用于余志坚先生丧葬费用,让余志坚先生尽快入土为安。若有结余,则作为余志坚先生遗孤的成长基金。
人道中国是一个在美国加利福尼亚州注册的非盈利机构,捐款可以扣税 (EIN 30-0413217). 人道中国的工作人员都是义工,所有的捐款都用于资助中国的政治受难者,去年资助了逾百位中国的政治受难者。
捐款请注明:捐助余志坚家人。您可以通过多种方法捐款,详情请见: https://h-china.org/donation/

人道中国
2017年4月2日

---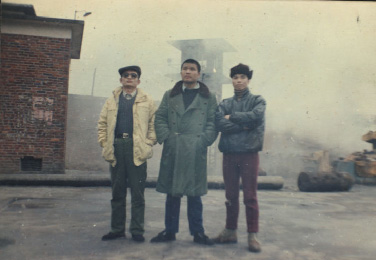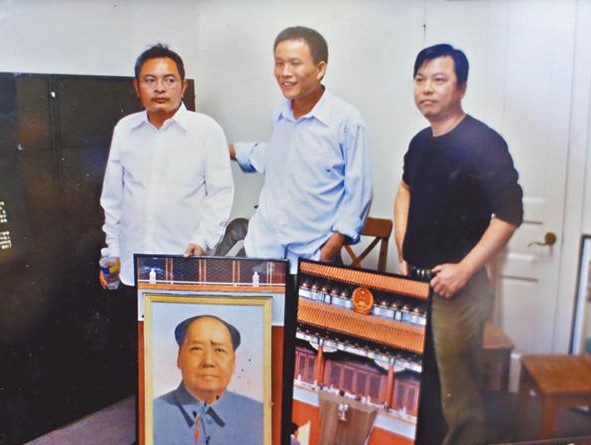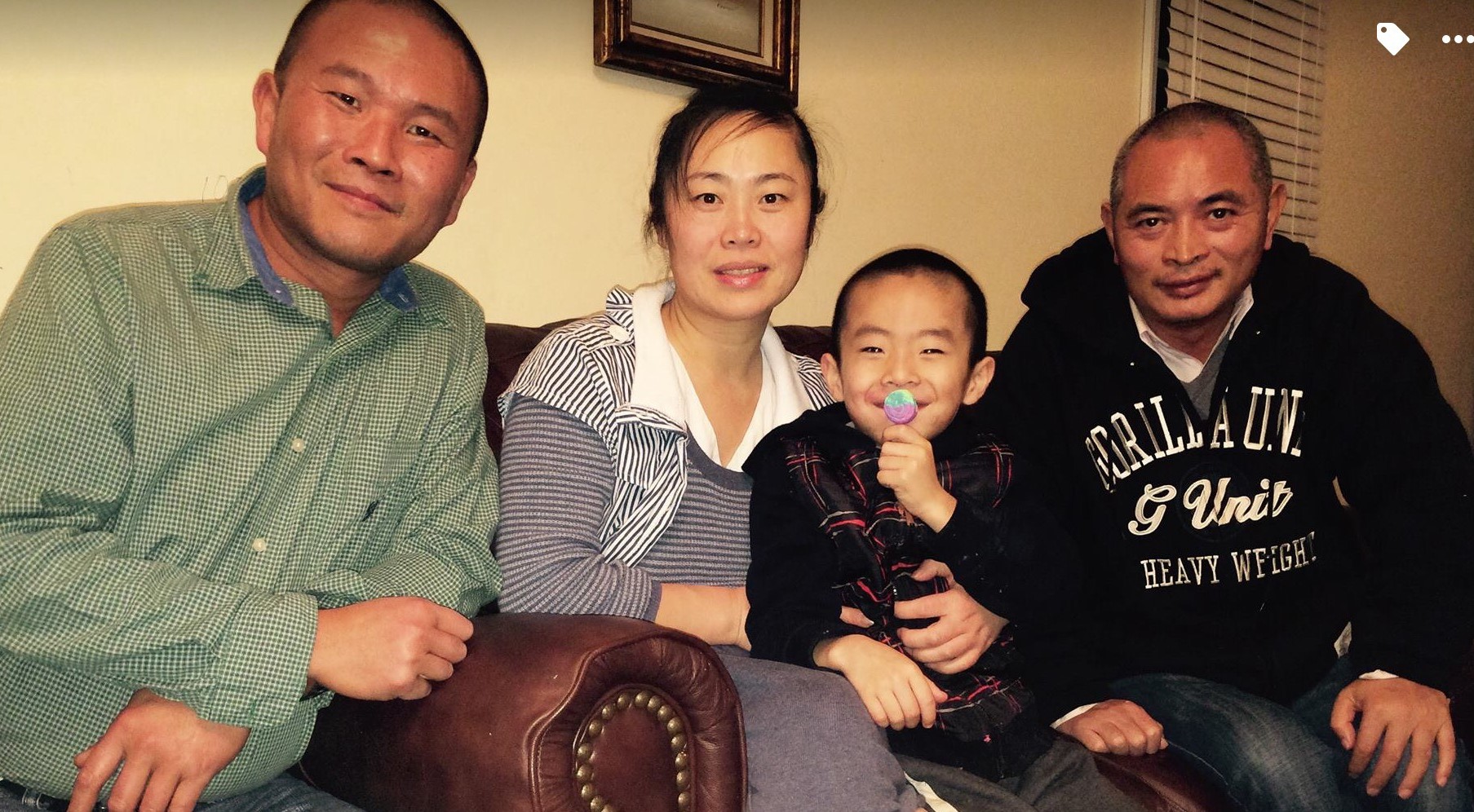 Last updated: 2017-6-15 11:01 PM